---
Swansea Wedding Photographer
Hi, my name is John and I'm a Swansea wedding photographer, welcome to my site.
I am available for creative, relaxed wedding photography in Swansea, Cardiff, Bristol and further afield.
---
My style is both creative and informal. I'm not the type of photographer that directs events or forces your guests to do things they aren't comfortable with.
I prefer to be as discreet as possible and blend in, this helps me capture moments as naturally as possible. I always aim to take the best pictures I have ever taken at each and every wedding I photograph.
I am passionate about making awesome pictures and every single wedding is an honour to shoot, from a small gathering of family to a huge celebration, each one is unique and as important to me.
My approach to wedding photography has been called numerous things, from reportage wedding photography or wedding photojournalism to documentary wedding photography.
Your wedding day is the beginning of a new journey, and I will be on hand to ensure it gets off to a flying start.
I am able to draw on my experience not only as a Swansea wedding photographer, but also as a internationally published editorial and commercial photographer for clients such as the Guardian, Financial Times, Sunday Times and the Telegraph among others to ensure your wedding day is captured from start to finish.
If you're looking for a photographer to capture your wedding or a relaxed family portrait then please have a look at my pricing and information pages.
FEATURED ON: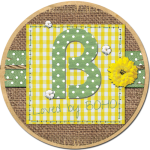 ---